2017 Speaker of the Year 
PSA Yorkshire
As a recognised inspirational and motivational international speaker Steve's keynote will benefit all those who see him.  He shares his thoughts and messages through his experiences to enable you to realise your own goals.  To give you the tools to work towards it and have, no regrets.
To book Steve now, contact: 07939220784
email: i.nspire@steve-judge.co.uk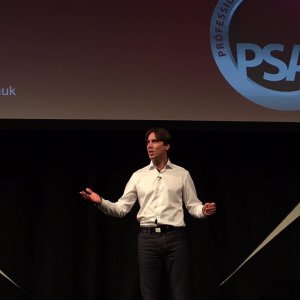 Described as the modern day alchemist; Steve Judge, Two times World Champion will share his successful formula of turning your dreams into GOLD.
Who can benefit?
Education
Steve carries out presentations to Schools all over the UK as well as International, most recent tour in  Mexico.  The keynote presentations and workshops are adapted to each specific audience raising aspirations, motivation and PSHCE suitable for young people of various ages and backgrounds.
Performance can cover many 'keystage' areas and also be used in 'Enterprise' days for CPD training for the teachers.
Personal and Businesses
Steve's presentations and sessions help others in the business sector focus on business goals and give the tools, inspiration and motivation to work towards them.
Award Nights and After Dinner
Ideal for award nights and after dinner speeches with a presentation that provides humour, emotion and motivation.  An event/evening that will have a lasting impact on people of all generations and faculties. Involvement is as little or as much as is required; giving out of awards, the opportunity of seeing the medals and photo opportunities.
What to expect
No matter what the event, requirement or opportunity all clients are treated with a personal level service.  The content can be a presentation or a workshop style which is more interactive and encourages audience participation, getting the pupils or staff to think about life goals and routes by which they can work towards them and achieve.
Steve always leaves follow-up 'goal setting' work which is followed up at a later date making your budget go further with a longer lasting impact.
Contact us for more details; you won't be disappointed with Steve's work.